Ruislip Lido | A 60-acre West London lake with a sandy beach, miniature railway and pub.

Coronavirus Update

(Correct and updated 21/12/20)

There are no attractions open at the Lido at present except for the San Remo Cafe (Beach Side) open for take-away only and maybe the kiosk near the pub depending on demand, again take away only.

The railway is closed per Covid regulations in force.
The railway will not be running Santa Specials this year


You can go for a walk around the lake.

The toilets are generally open during the day on both sides of the Lido.


All water fountains are turned off.

Car parking in the area is being strictly enforced.
---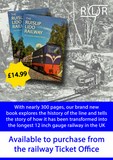 Go to this page to find out how to get hold of a copy of this book charting the history of this major Ruislip Lido attraction.
---
Introduction To Ruislip Lido
Ruislip Lido is a large lake (technically a reservoir) towards the north of the London suburb of Ruislip in the London Borough of Hillingdon.

It makes a splendid walk, there is a miniature railway, a pub, a beach, several picnic areas, children's playground and a café. It is, in the summer, a very popular place to go.

There is no admission charge at Ruislip Lido but there is a charge to ride on the railway and to park your car (unless you have a "Hillingdon First" card).

The car parks at Ruislip Lido (and car parking in the area in general) can be confusing. Check out our Ruislip Lido Car Parks section if you plan to drive to the Lido. Cars frequently get tickets or towed away. We also suggest alternative parking options if you find them full.
Use the menu at the head of each page to find your way around this large web site. Here you will find information on the its construction, its heyday (1960's and 1970's), it's demise and rebirth to what it is today, a VERY popular west London attraction.
What we all today know as Ruislip Lido started life in 1811 as Ruislip Reservoir and was built as a feeder for the Grand Junction Canal, later, in 1933, to become the Grand Union Canal (Company), and thus our nearest canal being known by the name it has today.

The area selected was initially a shallow valley flanked by Park Wood to the south and a now non-existent hamlet of Park Herne to the "north", where the latter was demolished to make way for the reservoir as it was built.
You can read what people think of Ruislip Lido on TripAdvisor
here
A view taken over Ruislip Lido in 2019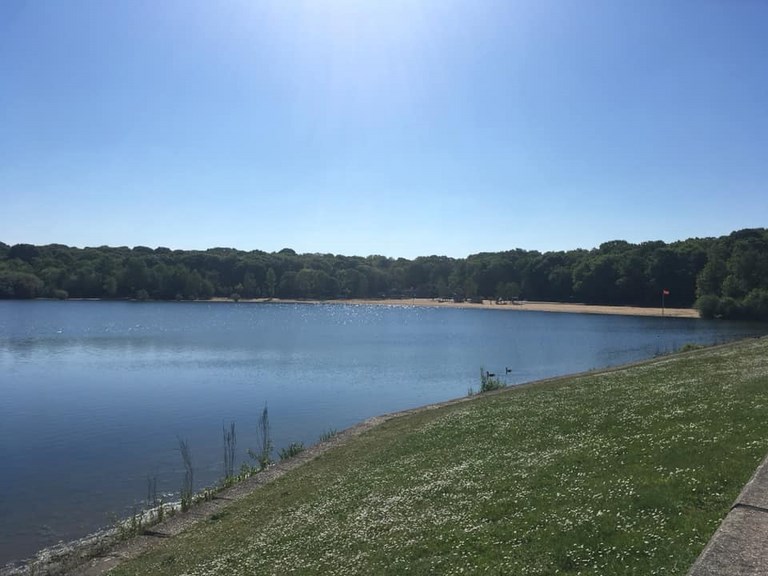 Take a flight around Ruislip Lido
Ruislip Lido | A man-made lake in Ruislip, West London
Ruislip Lido. A 60-acre West London lake with a sandy beach, miniature railway and pub. Directions + car parking information.