No Swimming in Ruislip Lido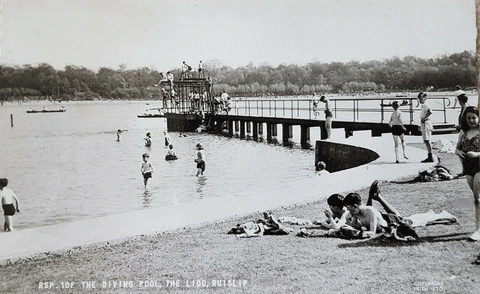 When Ruislip Reservior became, in the 1930's by definition a Lido, you could swim in there (The word Lido means "a public open-air swimming pool or bathing beach").
There was a pool area in the water outside what is now The Waters Edge with a concrete base and jetties either side and, indeed, you could swim out further if you wanted.

The area was treated regularly with chlorine to make the water "cleaner" and there were lifeguards patrolling the area.
More information below the images
Why you cannot swim in there today