Park for Free for Ruislip Lido
Don't pay to park at all for Ruislip Lido
This is recommended for a visit on weekdays as the station car park suggested elsewhere is dearer and often full in the week.
Equally this should would work just as well at weekends
A quick look at
the bus route
for the H13 bus shows it passing along fairly main roads but coming off these roads are many side streets where parking is free and usually readily available.
Park For Free near Highgrove Swimming Pool and get the bus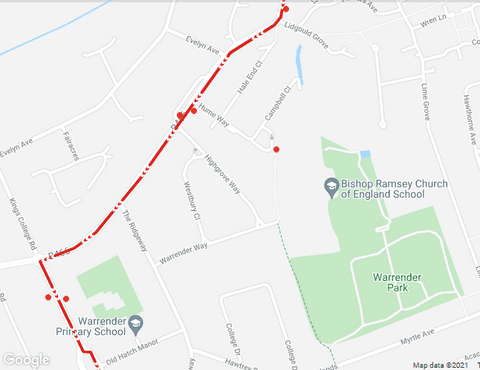 Look on the map here for Highgrove Way.

Park your car near here and just at the bottom of the gentle hill on the same side of the road as Highgrove Way there is a bus stop.
Get the bus from here to the Lido. where the journey time is around 12 minutes. The H13 at runs around every 20 to 30 minutes.
If they do not have the right card then the full adult fare is payable and you cannot put more than one ticket on one card at a time, so you will either need a separate contactless card or full adult Oyster Card for each child.

London buses do not accept cash payments.
---