Strange Building In Ruislip Woods
The Old Pumphouse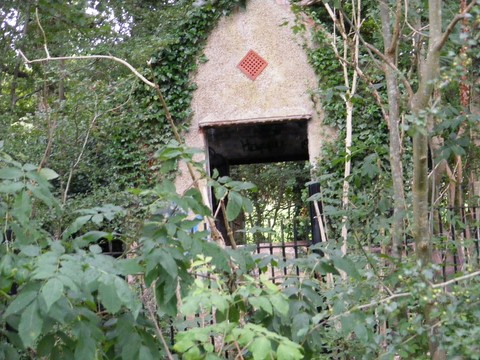 What is this stange building in Park Woods you may be wondering?
Just outside the fence for Ruislip Lido on the "far" side, so away from Reservoir Road, stands this strange little building.
Within it are the termination points for pipes that lead underground to the lido.
Apparently it was a small pumping station used so send water up to Haste HIll Golf Course. It was later used just for storage as if was found the mains water supply pressure was adequate for watering the golf course.
Now it is standing empty and redundant.
Thanks to Peter O'Brien for the story and image.